When it comes to maintaining your dental health, the importance of crowns and bridges cannot be understated. These dental prosthetics serve a crucial role in preserving oral health, restoring functionality, and enhancing the aesthetics of your smile.
Dental crowns and bridges are versatile solutions that can address a range of dental conditions and injuries. Whether you're wondering how long does a bridge last or what are bridge teeth made of, understanding the intricacies of these treatments is essential for the preservation of your oral health.
Conditions Requiring Dental Crowns and Bridges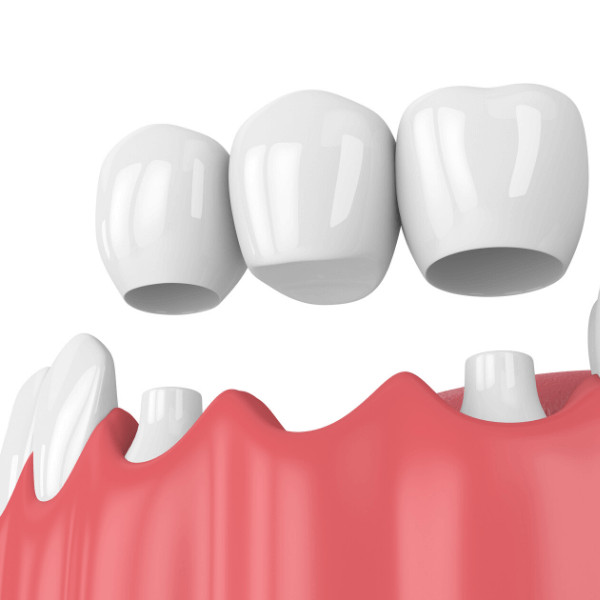 One common scenario requiring dental crowns or bridges is when a tooth becomes severely damaged or decayed. In such cases, a dental crown is often recommended to restore the tooth's strength, functionality, and appearance.
What are dental crowns? Crowns are custom-made caps that fit over the damaged tooth, preserving its structure and preventing further deterioration.
Additionally, dental bridges come into play when a patient experiences tooth loss, resulting in gaps between the teeth. These gaps not only affect one's ability to chew and speak properly, but can also lead to a shift in the alignment of the remaining teeth.
There are several different types of dental bridges that are used to bridge the gap left by the missing tooth or teeth, restoring the proper bite and preventing further dental issues.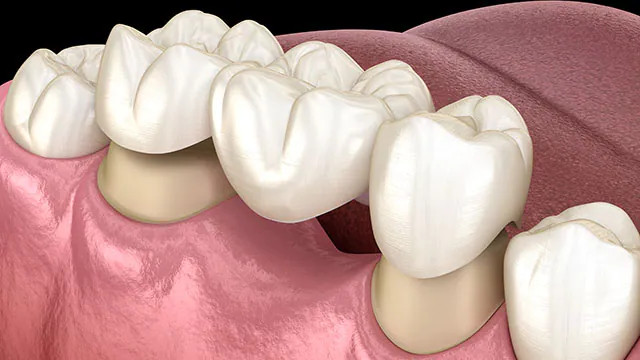 Tooth Loss and Gaps
Tooth loss is another common dental problem that can significantly impact your oral health and overall well-being.
When teeth are lost or extracted, this can lead to several issues, including difficulty in chewing, speech problems, and a loss of self-confidence due to the altered appearance of the smile. Dental bridges are essential in these situations, as they not only restore function, but also provide a natural-looking aesthetic solution.
These bridges are typically anchored to adjacent healthy teeth or dental implants, ensuring stability and durability.
Cosmetic Enhancements and Aesthetic Dissatisfaction
While dental crowns and dental bridge work procedures are often associated with functional restoration, they also play a vital role in cosmetic dentistry .
Many individuals seek these treatments to enhance the appearance of their smiles. Dental crowns, made from materials like porcelain, can effectively cover discoloured, misshapen, or poorly sized teeth, resulting in a more harmonious and appealing smile.
Likewise, bridges for mouth and oral health can also be used to fill gaps caused by missing teeth, greatly improving the overall aesthetic of the smile. Whether it's addressing a single tooth imperfection or a more extensive cosmetic concern involving what is bridge on teeth, dental crowns and different types of dental bridges offer customizable solutions that can help individuals achieve the smile they desire.
Availability of Dental Crowns in Canada
The necessity for dental crowns and bridges can vary depending on your geographical location - in Canada, the availability of these dental prosthetics may also be influenced by regional factors, including the presence of nearby dental clinics and insurance considerations.
It's essential for patients in Canada to have access to dental professionals who can assess their specific needs and recommend appropriate treatments. Dental insurance coverage can also play a role in determining the feasibility of undergoing these procedures, making it necessary for patients to be informed about their insurance policies and potential out-of-pocket dental bridge costs and dental crown costs.
Dentist's Recommendations
One of the most critical aspects of determining when dental crowns and bridges are necessary is consulting with a qualified dentist.
Dentists have the expertise needed to properly evaluate your oral health, diagnose dental issues, and recommend appropriate treatment options. Regular dental check-ups and professional assessments are also essential for the early detection of dental problems that may require crowns or bridge work for teeth.
Dentists can provide personalized guidance on the timing and necessity of these dental prosthetics based on your oral health condition, goals, and preferences. Trusting in the expertise of a skilled dentist is therefore the first step in ensuring that you are able to understand what is a dental bridge and maintain and enhance your oral health.
Benefits of Installing Crowns and Bridges at Barrie Smile Center
When it comes to receiving dental crowns and bridges for mouth and oral health, choosing the right dental clinic is crucial. Luckily, at Barrie Smile Center, we're here to serve as your premier destination for comprehensive dental care, including the installation of crowns and bridges.
Here are some of the benefits of choosing Barrie Smile Center for your dental prosthetic needs:
Expertise and Experience : Barrie Smile Center is staffed with highly skilled dentists who have extensive experience in performing dental crown and bridge procedures. Our expertise ensures that you receive the highest quality care and the best possible results.
State-of-the-Art Technology : Our clinic is equipped with advanced dental technology, allowing for precise diagnostics and efficient treatment planning. This ensures that your crowns and bridges are custom-made to fit your unique dental needs.
Personalized Care : At Barrie Smile Center, each patient receives personalized care and attention. Our dental team works closely with you to understand your goals and concerns, tailoring treatment plans accordingly.
Aesthetic Excellence : What does a dental bridge look like? Our clinic prioritizes both functionality and aesthetics, ensuring that your crowns and bridges not only restore your dental health, but also enhance the beauty of your smile.
Convenient Location : Located in Barrie, our clinic is easily accessible, making it a convenient choice for those seeking dental crowns and bridges.
At the end of the day, understanding when dental crowns and bridges are necessary is vital for maintaining optimal oral health and achieving a beautiful smile. Whether you are facing dental issues, tooth loss, or cosmetic concerns, consulting with a qualified dentist is the first step in determining the right course of action.
At Barrie Smile Center, we're here as your trusted destination for high-quality dental prosthetic procedures, and we take pride in ensuring that our patients receive the best possible care for their unique needs. If you're looking for reliable dental healthcare, or even if you're looking for answers to questions such as what is a dental bridge procedure or how do dental bridges work, reach out to us today to schedule your consultation with ease.