Dental anxiety is a prevalent issue that affects millions of Canadians, preventing them from seeking essential dental care.
The fear of dental procedures, needles, or the dental environment can lead to avoidance behaviour, causing oral health problems to worsen over time. Fortunately, sedation dentistry has emerged as a valuable tool in managing and alleviating dental anxiety.
Types of Dental Anxiety
Dentist anxiety is not a one-size-fits-all condition. It can manifest in various ways, leading to different levels of apprehension.
Understanding these types can help dental professionals tailor their approach to each patient's unique needs.
Common Symptoms of Dental Anxiety
Fear of Pain: Many individuals associate dental visits with pain, whether real or perceived. This fear can be deeply ingrained, leading to a dental phobia or extreme anxiety.
Fear of Needles: The mere sight of needles can trigger anxiety for some patients, making dental injections a particularly distressing experience.
Anxiety About Dental Procedures: The fear of unknown or complex dental procedures can be overwhelming for some individuals, causing them to avoid seeking treatment altogether.
Gag Reflex: Some people have an extremely sensitive gag reflex, which can make dental impressions, X-rays, and other procedures uncomfortable and anxiety-inducing.
Fear of Loss of Control: The feeling of being helpless or out of control during dental procedures can exacerbate anxiety.
The Roles of Sedation Dentistry in Managing Dental Anxiety
Sedation dentistry, also known as sleep dentistry or conscious sedation, involves administering medications to relax and calm patients during dental procedures. It offers a range of benefits for individuals struggling with dental anxiety, helping them receive the care they need without overwhelming fear.
Benefits of Sedation for Patients with Dental Anxiety
Reduced Anxiety: Sedation dentistry can significantly reduce anxiety levels, allowing patients to undergo procedures with minimal distress.
Pain Management: Sedatives can help manage pain effectively, ensuring that patients experience little to no discomfort during their dental treatment.
Increased Cooperation: Sedation promotes cooperation and relaxation, making it easier for dentists to perform procedures efficiently.
Time Efficiency: Patients under sedation often have a diminished perception of time, making lengthy procedures feel shorter and more manageable.
Overcoming Fear: Over time, sedation can help patients build confidence in their ability to receive dental care, ultimately reducing their anxiety levels.
Regulation of Sedation Dentistry in Canada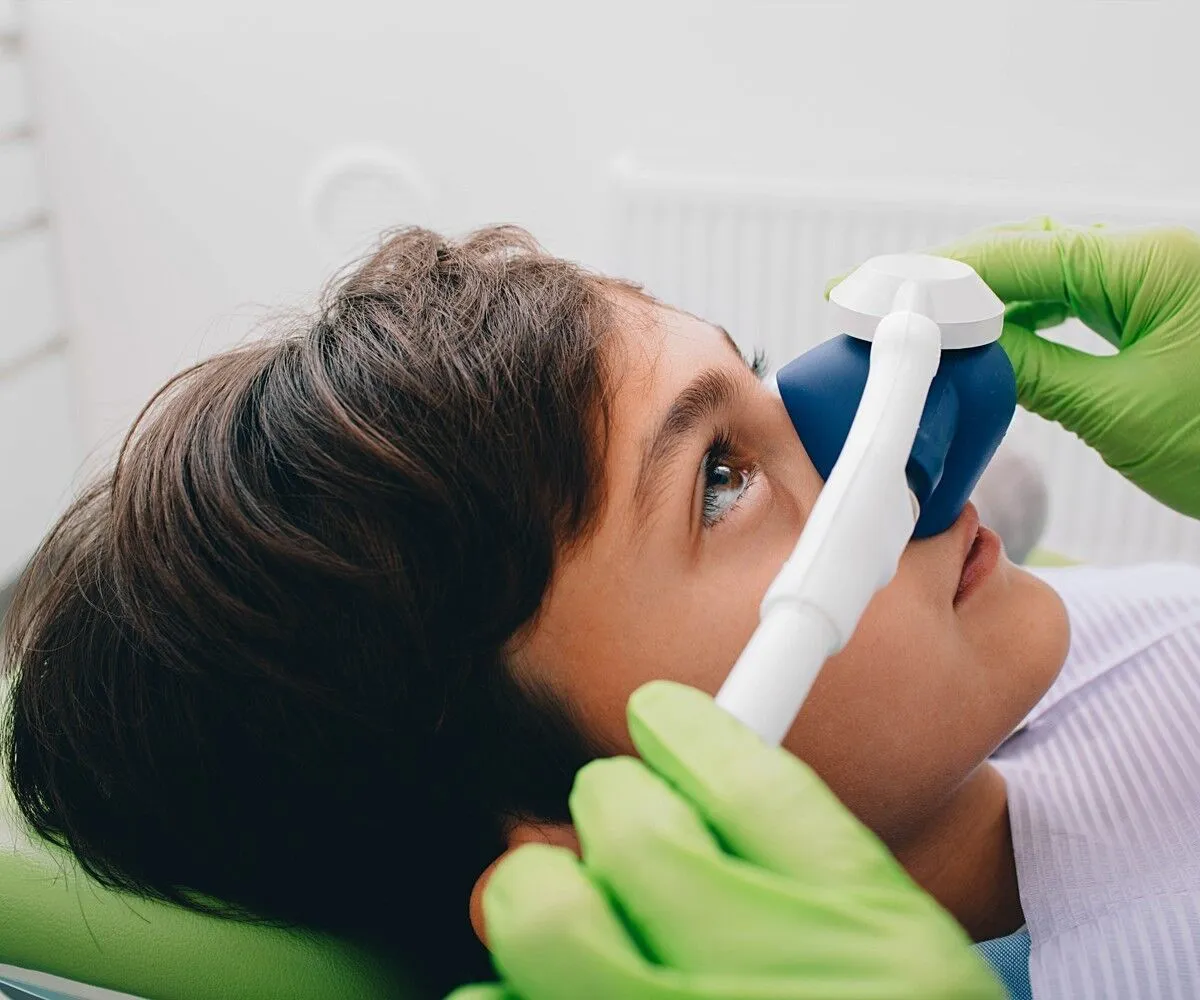 The practice of sedation dentistry in Canada is subject to strict regulations to ensure patient safety and the competency of dental professionals offering sedation services.
Legislative Norms and Licensing
Each Canadian province has its own dental regulatory authority responsible for licensing and overseeing dental practitioners. These bodies establish guidelines and requirements for dentists who wish to offer sedation services. Dentists must obtain the necessary licenses and meet specific criteria to practice their dental freezing types legally.
Mandatory Training and Specialist Requirements
To provide sedation safely, dentists must undergo specialized training in sedation techniques.
The Canadian Dental Association (CDA) and dental colleges in various provinces set rigorous standards for education and training in this field. Dentists must also maintain their certifications through ongoing education and skill development.
Safety Measures and Monitoring
Patient safety is paramount in sedation dentistry.
Dental professionals must adhere to stringent safety protocols, including monitoring patients' vital signs, ensuring appropriate equipment is on hand, and following established emergency procedures. This rigorous oversight helps mitigate risks associated with sedation and enhances patient safety.
Patient Experiences and Their Perspectives on Sedation Dentistry
The effectiveness of sedation dentistry is backed by studies and supported by countless patient testimonials.
Studies and Statistics
Research consistently demonstrates the positive impact of sedation dentistry on patients with dental anxiety. Studies have shown that sedation significantly reduces anxiety levels, leading to increased dental visit compliance and improved oral health.
Patient Testimonials on Positive Experiences
Many patients who have experienced sedation dentistry report overwhelmingly positive experiences. They often emphasize the reduced anxiety, pain management, and improved overall well-being that sedation dentistry provides.
These testimonials serve as a testament to the importance of this approach in overcoming dental anxiety.
Sedation or Sleep Dentistry at Barrie Smile Centre
At Barrie Smile Centre, our dedication to professionalism extends beyond our skilled team of dental practitioners - we offer a range of sedation options to suit each patient's needs, ensuring that your dental anxiety is effectively managed. From mild sedation to deeper levels of sedation, we tailor our approach to create a comfortable and stress-free experience for every patient.
At the end of the day, dental anxiety is a significant barrier to oral health care in Canada. Sedation dentistry has emerged as a valuable solution, offering patients the opportunity to receive essential dental care without overwhelming fear or anxiety.